The OCDA Summer Conference will again be hosted on the campus of Otterbein University from June 18 through June 20. This year's event presents a wide spectrum of professional development activities for educators of all grade levels. There are also opportunities for high school and elementary aged choral performers with the high school men's and women's honor choruses and the children's honor choir.

Featured presenters this year bring a wealth of knowledge and experience from around Ohio and the United States. Please click the tab below for more information on the sessions and clinicians.

The Hampton Inn & Suites currently has a block of rooms reserved for OCDA Conference registrants. The rate is $119.00 per night for a double room. Please see the housing tab for contact information and links to their reservation website.

For specific information about the conference and how to register see the links below.
Schedule of Events
**events take place in Riley Auditorium unless otherwise noted**
MONDAY, JUNE 18
10:00 AM OCDA Board Meeting - Roush Hall Board Room
11:00 AM Registration Opens - Battle Fine Arts Center Lobby
1:00 PM Welcome and Conference Announcements
1:15 PM Concert Session I: Granville HS Women's Chorus
2:00 PM Let's Talk About Text, Baby - Jake Runestad: Session I
3:00 PM Break
3:15 PM Reading Session I: Music in Worship/Community Choirs
4:00 PM Composition & Improvisation - Jake Runestad: Session II
5:00 PM Break/Dinner (on your own)
7:15 PM Concert Session II: Bay High School Choraleers
7:45 PM Concert Session III: OCDA HS Women's Honor Choir
8:15 PM Concert Session IV: OCDA HS Men's Honor Choir
9:15 PM Gemütlichkeit - Quaker Steak.& Lube, Polaris Parkway

TUESDAY, JUNE 19
7:15 AM Continental Breakfast - Battle Fine Arts Center Lobby
**EXHIBITS ARE OPEN FROM 8:00 AM TO 5:00 PM**
8:00 AM Reading Session II: Elementary and Children's Choirs
8:45 AM Break/Exhibits
9:00 AM Commissioning, Consortiums & Collaborations - Jake Runestad: Session III
10:00 AM Break/Exhibits
10:15 AM Multi-purpose Warm-ups: Hilary Apfelstadt
11:15 AM Reading Session III: High School & University Choirs
12:30 PM All-Conference and Membership Meeting - Otterbein Campus Center
2:00 PM Reading Session of Music by Jake Runestad
3:15 PM North of the Border; Accessible Canadian Choral Rep: Hilary Apfelstadt
4:15 PM Break/Exhibits
4:30 PM Concert Session V: Columbus Children's Choir New World Singers
6:30 PM All-Conference Party - Brio Restaurant, Polaris Fashion Center

WEDNESDAY, JUNE 20
7:15 AM Continental Breakfast - Battle Fine Arts Center Lobby
**EXHIBITS ARE OPEN FROM 8:00 AM TO 3:00 PM**
8:00 AM Reading Session IV: Junior High/Middle School Choirs
8:45 AM Break/Exhibits
9:00 AM Conducting Masterclass; The Power of Gesture: Hilary Apfelstadt
10:30 AM Break/Exhibits
10:45 AM Reading Session V: Choral Gems
11:30 AM Lunch Roundtables
BFAC 250 - Middle School/Junior High
BFAC 204 - Church
BFAC 205 - College/University
BFAC 241 - Elementary/Children's/Boys
BFAC 131 - High School/Jazz/Show
Roush Hall 117 - Community Choir
TBD - OCDA Past President's Council
12:30 PM Reading Session VI: Vocal Jazz/Show Choir/Contemporary A Cappella
1:30 PM Break/Exhibits
1:45 PM The Quiet Conductor: Hilary Apfelstadt
2:45 PM Break/Exhibits
3:00 PM Concert Session VI: Hilliard Memorial Middle School 8th Grade Women's Choir
3:30 PM Concert Session VII: OCDA Children's Honor Choir
4:15 PM Post-Conference OCDA Executive Committee Meeting
Children's Honor Choir
The Children's Honor Choir is open to any unchanged in voice in grades 4-8. Elementary and middle school specialists as well as community choir leaders are encouraged to submit their finest students for this incredible experience. More information can be found on the
Children's Honor Choir Page.
High School Honor Choirs
The Men's and Women's High School Honor Choirs are open to any student in grades 9-12 of the most recent school (graduating seniors of the year of the current conference). Each choir is led by a guest clinician who will focus on literature and technique of single gender choral ensembles. High school and community choir leaders are encouraged to submit their finest students. More information about these ensembles and registration can be found on the
High School Honor Choirs page.
Conference Registration
Housing - Hotels
The following hotels are close to the Otterbein campus. Hampton Inn & Suites has a block of rooms reserved for a special rate of $119 a night.


Hampton Inn and Suites
- 614.885.8400 (click link for special rate — deadline is May 20)


Fairfield Inn and Suites
Columbus: Polaris - 614.568.0770


The Westerville Inn Bed and Breakfast
- 614.882.3910 or 877.816.5247

Housing is also available through Otterbein University. This can be reserved when you register for the conference.
Map to Otterbein University
MAP TO RILEY AUDITORIUM IN BATTELLE FINE ARTS CENTER (conference headquarters; exhibit hall)
View Larger Map
Clinicians
Dr. Hilary Apfelstadt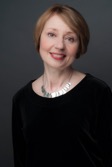 is Director of Choral Activities and Professor of Choral Conducting at the University of Toronto where she was named the inaugural Faculty Teaching Excellence Award winner in 2013. She holds the Elmer Iseler Chair in Conducting. Raised in Nova Scotia, she earned degrees from the University of Toronto, the University of Illinois, and the University of Wisconsin-Madison.
She has conducted choirs at divisional and national conferences of the American Choral Directors Association (ACDA), and conducted the U of Toronto MacMillan Singers at
Podium
2012, the national conference of Choral Canada. She has led choral festivals in Europe, and at Carnegie Hall and Lincoln Centre in New York. In 2009, she conducted the Mormon Tabernacle Choir in a live broadcast of "Music and the Spoken Word."
She has led all-state choruses in more than 30 states and directed the 2011 Ontario Youth Choir. She conducted the 2014 National Youth Choir of Canada in an all-Canadian program in a tour of the Maritimes, culminating with a performance at
Podium
in Halifax, N.S. For several years, Dr. Apfelstadt was a member of the Robert Shaw Festival Singers and recorded two Grammy award winning CD's with them in France.
Jake Runestad

is an award-winning and frequently-performed composer of "highly imaginative" (Baltimore Sun) and "stirring and uplifting" (Miami Herald) musical works. Having collaborated with leading ensembles and organizations around the world, Jake has a versatile and prolific career creating works for orchestra, wind band, chorus, chamber ensembles, and opera. His visceral music and charismatic personality have fostered a busy schedule of commissions, residencies, workshops, and speaking engagements, enabling him to be one of the youngest full-time composers in the world.