In the interest and concern for public health and safety due to the Covid-19 pandemic, the OCDA Board has voted to cancel the 2020 Summer Conference. Please check the website and your membership emails for possible alternative professional development activities for this summer and next fall.

Please contact Jared Joseph, Summer Conference Coordinator, with any questions, comments, or concerns:
ocdaconference@gmail.com.
Schedule of Events
Information for the 2021 Summer Conference, June 21-23 will be posted here.
Children's Honor Choir
The Children's Honor Choir is open to any unchanged voice in grades 4-8. Elementary and middle school specialists as well as community choir leaders are encouraged to submit their finest students for this incredible experience. More information can be found on the
Children's Honor Choir Page.
High School Honor Choirs
The Men's and Women's High School Honor Choirs are open to any student in grades 9-12 of the most recent school (graduating seniors of the year of the current conference). Each choir is led by a guest clinician who will focus on literature and technique of single gender choral ensembles. High school and community choir leaders are encouraged to submit their finest students. More information about these ensembles and registration can be found on the High School Honor Choirs page (available in the spring of 2021).
Conference Registration
Registration for the 2021 Summer Conference will be posted here when available.


Housing - Hotels
Map to Otterbein University
MAP TO RILEY AUDITORIUM IN BATTELLE FINE ARTS CENTER (conference headquarters; exhibit hall)
View Larger Map
Clinicians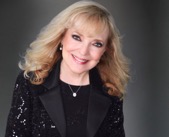 Janet Galván

Dr. Janet Galván, Director of Choral Activities at Ithaca College, conducts the Ithaca College Choir and Treble Chorale. Her New York colleagues recognized Dr. Galván's contribution to choral music when she received the American Choral Directors Association (ACDA) New York Outstanding Choral Director Award.
She has conducted professional and university orchestras including Virtuosi Pragenses, the Madrid Chamber Orchestra, and the Cayuga Chamber Orchestra in choral/orchestral performances. She has conducted national, divisional, and state choruses throughout the United States for the American Choral Directors Association (ACDA), National Association for Music Educators (NAfME), and the Organization of American Kodàly Educators (OAKE). She has conducted choruses and orchestras in venues such as Carnegie Hall, Boston's Symphony Hall, Washington's Constitution Hall, Minneapolis' Symphony Hall, Pittsburgh's Heinz Hall, and Nashville's Schermerhorn Symphony Center. Her own choral ensembles have performed in Carnegie Hall, Lincoln Center's Alice Tully Hall and David Geffen Hall as well as in concert halls throughout Europe and Ireland. Galván was the sixth national honor choir conductor for ACDA, and was the conductor of the North American Children's Choir which performed annually in Carnegie Hall. She was also a guest conductor for the Mormon Tabernacle Choir.

Galván has been a guest conductor and clinician in in the United Kingdom, Ireland, throughout Europe, Canada and in Brazil as well as at national music conferences and the World Symposium on Choral Music. She was on the faculty for the Carnegie Hall Choral Institute, the Transient Glory Symposium and the Oberlin Conducting Institute.
She was also a member of the Grammy Award-winning Robert Shaw Festival Singers during Mr. Shaw's later years (Telarc Recordings).
Galván has been recognized as one of the country's leading conducting teachers, and her students have received first place awards and have been finalists in both the graduate and undergraduate divisions of the American Choral Directors biennial National Choral Conducting Competition. Many of her former students are now conducting university and professional choirs. In addition, she has been an artist in residence at many universities (in the United States, Canada, and Europe), leading masterclasses, working with the university choirs, and presenting sessions.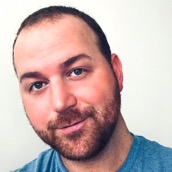 Jacob Narverud

Jacob ("Jake") Narverud is an American Composer, Arranger, and Conductor. A native of Kansas, Narverud is the Founder and Artistic Director of the Tallgrass Chamber Choir, a professional ensemble comprised of singers from across the great plains. He currently lives on the East Coast and is an active guest Conductor/Clinician for District and All-State Choirs across the country. As a sought-after composer, Narverud has been commissioned to write new music for a variety of choral ensembles and organizations. With over seventy-five titles in print, many of his Editors' Choice compositions are publisher Best Sellers and are performed worldwide by choirs of all levels. Dr. Narverud has taught at both secondary and collegiate levels and holds degrees from the Conservatory of Music and Dance at the University of Missouri-Kansas City (DMA, MM, Choral Conducting) and Emporia State University (BM, Voice Performance). Website:
www.jnarverud.com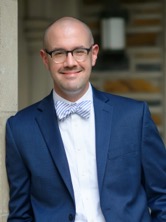 Zebulon Highben

A conductor, composer, and scholar of sacred music, Dr. Zebulon Highben serves as director of Chapel Music at Duke University Chapel. He conducts the Chapel Choir and oversees the Chapel's extensive music program, which connects students, community members, staff singers, instrumentalists, and professional colleagues in myriad worship services and sacred concerts.
Prior to his appointment at Duke, Highben was associate professor of music at Muskingum University and director of music at Trinity United Methodist Church in Columbus, Ohio. Choirs under Highben's leadership have performed at numerous choral conferences and festivals, and have toured domestically and internationally. In 2015, he won The American Prize in Conducting in the College/University Chorus Division for his work with the Muskingum choirs. In 2016, he was selected as the Central Division Fellow for ACDA's International Conductors Exchange Program with South Korea.
Highben's choral music is frequently commissioned and widely performed by schools, churches, and arts organizations. More than fifty of his works are published domestically by eight major publishers, and in Sweden by Gehrmans Musikförlag. Honors include the Raabe Prize for Excellence in Sacred Composition (2011), a Faith Partners grant from the American Composers Forum (2011-2012), Finalist standing in the American Prize in Choral Composition (2014, 2018), and numerous ASCAP Performance Plus Awards.
Highben holds an undergraduate degree in music education from Ohio State University, a master of sacred music degree from Luther Seminary with St. Olaf College, and a doctor of musical arts in conducting from Michigan State University.
Learn more at his website,
www.zebulonhighben.com
.


Exhibitors & Sponsors
If you are interested in having a booth in our conference exhibit hall, please
click here
to see all the relevant information and instructions on how to register for exhibit hall space.