The OCDA Summer Conference will again be hosted on the campus of Otterbein University from June 17 through June 19. This year's event presents a wide spectrum of professional development activities for educators of all grade levels. There are also opportunities for high school and elementary aged choral performers with the high school men's and women's honor choruses and the children's honor choir.

Featured presenters this year bring a wealth of knowledge and experience from around Ohio and the United States. Please click the tab below for more information on the sessions and clinicians.

The Hampton Inn & Suites currently has a block of rooms reserved for OCDA Conference registrants. The rate is $119.00 per night for a double room. Please see the housing tab for contact information and links to their reservation website.

For specific information about the conference and how to register see the links below.
Schedule of Events
Monday, June 17

10:00 AM OCDA Board Meeting

Roush Hall Board Room

11:00 AM Registration Opens

Battelle Fine Arts Center Lobby

12:00 PM R&R Chair and Coordinator Meeting

TBA

12:55 PM Welcome and Conference Announcements

Riley Auditorium

1:00 PM
Concert Session I:
Logan HS Chamber Singers

Riley Auditorium

1:30 PM
Concert Session II:
Bexley HS Vocal Ensemble

Riley Auditorium

2:00 PM
Abbie Betinis
Riley Auditorium

2:50 PM Ice Cream Social Sponsored by Beyond the Classroom Tour & Travel

Battelle Fine Arts Center Lobby

3:15 PM
Reading Session I:
High School & University

Riley Auditorium

4:15 PM
Abbie Betinis
Riley Auditorium

7:15 PM
Concert Session III:
The Grandview Singers

Church of the Messiah, 51 N State St, Westerville, OH

7:45 PM
Concert Session IV:
OCDA HS Women's Honor Choir

Church of the Messiah, 51 N State St, Westerville, OH

8:15 PM
Concert Session V:
OCDA HS Men's Honor Choir

Church of the Messiah, 51 N State St, Westerville, OH

9:15 PM Gemütlichkeit

Quaker Steak & Lube, Polaris Parkway


Tuesday, June 18
8:00 AM EXHIBITS ARE OPEN

Battelle Fine Arts Center

8:00 AM
Reading Session II:
Elementary & Children's Choirs

Riley Auditorium

9:00 AM
Jerry Blackstone:
How a Conductor Thinks

Riley Auditorium

10:15 AM
Abbie Betinis
Riley Auditorium

10:15 AM
Jeanne Wohlgamuth:
Empowering Singers; Paving the Road to Literacy Through Choral Literature

Battelle Fine Arts Center Room 131

11:15 AM
Reading Session III:
Music & Worship/Community Choirs

Riley Auditorium

12:30 PM All-Conference Luncheon and Annual Membership Meeting

Otterbein Campus Center, 2nd Floor

2:00 PM
Abbie Betinis
Riley Auditorium

3:15 PM
Jerry Blackstone:
Working with Male Voices

Riley Auditorium

4:30 PM
Concert Session VI:
Young Professionals Choral Collective Chamber Choir

Riley Auditorium

6:30 PM OCDA All-Conference Party Sponsored by Bob Rogers Travel

Brio Restaurant, Polaris Fashion Place, Polaris Parkway


Wednesday, June 19
8:00 AM EXHIBITS ARE OPEN

Battelle Fine Arts Center

8:00 AM
Reading Session IV:
Junior High/Middle School

Riley Auditorium

9:00 AM
Jerry Blackstone:
Conducting Masterclass

Riley Auditorium

10:45 AM
Reading Session V:
Choral Gems

Riley Auditorium

11:30 AM Lunch Roundtables

Battelle Fine Arts Center; Roush Hall

12:30 PM
Reading Session VI:
Vocal Jazz/Show Choir/Contemporary A Cappella

Riley Auditorium
1:45 PM
Jerry Blackstone:
Why We Do What We Do

Riley Auditorium

3:00 PM
Concert Session VII:
Stowe-Munroe Falls HS Women's Chorus

Cowan Hall

3:30 PM
Concert Session VIII:
OCDA Children's Honor Choir

Cowan Hall

4:15 PM Post-Conference OCDA Executive Committee Meeting

TBD

Children's Honor Choir
The Children's Honor Choir is open to any unchanged in voice in grades 4-8. Elementary and middle school specialists as well as community choir leaders are encouraged to submit their finest students for this incredible experience. More information can be found on the
Children's Honor Choir Page.
High School Honor Choirs
The Men's and Women's High School Honor Choirs are open to any student in grades 9-12 of the most recent school (graduating seniors of the year of the current conference). Each choir is led by a guest clinician who will focus on literature and technique of single gender choral ensembles. High school and community choir leaders are encouraged to submit their finest students. More information about these ensembles and registration can be found on the
High School Honor Choirs page.
Conference Registration
Housing - Hotels
The following hotels are close to the Otterbein campus. Hampton Inn & Suites has a block of rooms reserved for a special rate of $119 a night.


Hampton Inn and Suites
- 614.885.8400 (click link for special rate — deadline is May 20)


Fairfield Inn and Suites
Columbus: Polaris - 614.568.0770


The Westerville Inn Bed and Breakfast
- 614.882.3910 or 877.816.5247

Housing is also available through Otterbein University. This can be reserved when you register for the conference.
Map to Otterbein University
MAP TO RILEY AUDITORIUM IN BATTELLE FINE ARTS CENTER (conference headquarters; exhibit hall)
View Larger Map
Clinicians
Jerry Blackstone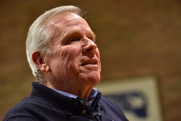 Grammy® Award winner Jerry Blackstone is a leading conductor and highly respected conducting pedagogue. Now Emeritus Professor of Conducting, he served on the faculty of the University of Michigan School of Music, Theatre & Dance for thirty years where as Director of Choirs he led the graduate program in choral conducting and oversaw the University's eleven choirs. In February 2006, he received two Grammy® Awards ("Best Choral Performance" and "Best Classical Album") as chorusmaster for the critically acclaimed Naxos recording of William Bolcom's Songs of Innocence and of Experience. The Naxos recording of Milhaud's monumental L'Orestie d'Eschyle, on which Blackstone served as chorusmaster, was nominated for a 2015 Grammy® Award ("Best Opera Recording"). Opera Magazine reviewer Tim Ashley wrote: "The real stars, though, are the University of Michigan's multiple Choirs, who are faced with what must be some of the most taxing choral writing in the entire operatic repertory. Their singing has tremendous authority and beauty, while the shouts and screams of Choéphores are unnerving in the extreme. Their diction is good too: the occasions when we don't hear the words are Milhaud's responsibility, rather than theirs. It's an extraordinary achievement, and utterly mesmerizing."
The University of Michigan Chamber Choir, conducted by Dr. Blackstone, performed by special invitation at the inaugural conference in San Antonio of the National Collegiate Choral Organization (NCCO) and presented three enthusiastically received performances in New York City at the National Convention of the American Choral Directors Association (ACDA). As conductor of the University of Michigan Men's Glee Club from 1988-2002, Professor Blackstone led the ensemble in performances at ACDA national and division conventions and on extensive concert tours throughout Australia, Eastern and Central Europe, Asia, South America, and the United States.
In 2017, NCCO presented him with its prestigious Lifetime Achievement Membership Award and, in 2006, for "significant contributions to choral music," he received the ACDA-Michigan chapter's Maynard Klein Lifetime Achievement Award. From 2003-2015, Dr. Blackstone served as conductor and music director of the University Musical Society (UMS) Choral Union, a large community/university chorus that frequently appears with the Detroit Symphony Orchestra (DSO) and the Ann Arbor Symphony and presents yearly performances of Handel's Messiah and other major works for chorus and orchestra. Choirs prepared by Blackstone have appeared under the batons of Valery Gergiev, Neeme Järvi, Leonard Slatkin, Hans Graf, Michael Tilson Thomas, John Adams, Helmuth Rilling, James Conlon, Nicholas McGegan, Rafael Frühbeck de Burgos, Peter Oundjian, and Yitzak Perlman.
Professor Blackstone is considered one of the country's leading conducting teachers, and his students have been first place award winners and finalists in both the graduate and undergraduate divisions of ACDA's biennial National Choral Conducting competition. His 2016 rehearsal techniques DVD, Did You Hear That? (GIA Publications) deals with the conductor's decision-making process during rehearsal. Santa Barbara Music Publishing distributes Blackstone's acclaimed educational DVD, Working with Male Voices and also publishes the Jerry Blackstone Choral Series.
Blackstone is an active guest conductor and workshop presenter and has appeared in forty-two states as well as New Zealand, Australia, Hong Kong, Shanghai, and Sicily. In the summer, he leads the Adult Choir Camp and the Choral Conducting Institute at the Interlochen Center for the Arts.
Prior to coming to the University of Michigan in 1988, Dr. Blackstone served on the music faculties of Phillips University in Oklahoma, Westmont College in California, and Huntington University in Indiana. He holds degrees from the University of Southern California, Indiana University, and Wheaton College.
Abbie Betinis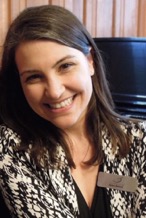 Composer Abbie Betinis writes music called "inventive" (The New York Times), "joyful… shattering, incandescent" (Boston Globe), and music that "expands into ethereal realms" (Cambridge University Press). As one of America's most-performed living composers, she has been honored to attend performances of her music from Carnegie Hall to Disney Hall, school assemblies to wedding ceremonies, state prisons to capitol buildings, summer camps to the finest cathedrals.
Working largely by commission, Abbie has composed new music for world-class organizations, including the American Choral Directors Association, American Suzuki Foundation, Cantus, Chorus Pro Musica, The Dale Warland Singers, Flying Forms Baroque, James Sewell Ballet, LyricFest, New England Philharmonic, St. Olaf Choir, Young New Yorkers' Chorus, Zeitgeist, and the Zodiac Trio.
An eager collaborator, she has worked with poet Michael Dennis Browne, soprano Carrie Henneman Shaw, choreographer James Sewell, and recently composed a rhapsody inspired by ancient Greek oratory for renowned British clarinetist Michael Collins. Often inspired by history and culture, patterns and play, other recent projects incorporate elements from early American shape-note singing, Eleanor Roosevelt's bedtime routine, Gaelic keening, Japanese origami, and the mysticism of medieval Sufism.
Her publishers include G. Schirmer, Graphite, Hal Leonard, and others, as well as her own Abbie Betinis Music Co., through which she distributes her scores to musicians around the world. An advocate for small business and artist rights, she has presented on copyright and publishing at national conferences, and is the publisher and co-editor of the Justice Choir Songbook.
A two-time McKnight Artist Fellow, Abbie has also won awards from the American Composers Forum, ASCAP, and the Minnesota Music Educators Association, among others. At age 31, she was voted one of the nation's top 100 Composers Under 40 by New York's WQXR-FM and National Public Radio. On Minnesota Public Radio, her annual premiere of a fresh, new Christmas carol has become a beloved holiday tradition. On public television, her early career as a cancer survivor finding her voice is profiled in the regional Emmy award-winning documentary "Never Stop Singing." In July 2017, she was named Musical America's Artist of the Month, with a feature article lauding her "contrapuntal vitality" and "her ability to use her talents to effect social change."
Abbie has held Composer-in-Residence positions with New York State School Music Association, The Rose Ensemble, The Singers-Minnesota Choral Artists, and – for twelve years – The Schubert Club, where she continues to host the weekly Courtroom Concert series. In 2019, she will be the American Composers Forum's "ChoralQuest" composer, visiting schools around the U.S. to write new choral music with middle school singers.
Originally from Wisconsin, Abbie is a graduate of St. Olaf College (B.A.), the University of Minnesota (M.A.), and holds a diplôme from the EAMA Nadia Boulanger Institute in Paris, France. She lives in Minnesota, where she is Adjunct Professor of Composition at Concordia University-St Paul.