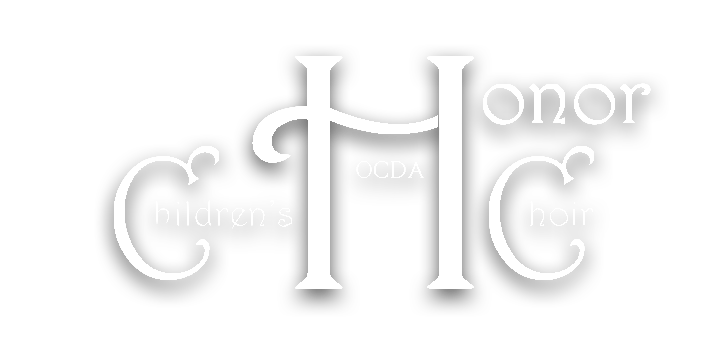 OCDA Children's Honor Choir
The OCDA Children's Honor Choir is an advanced choral experience for 150 of Ohio's best unchanged voices in grades 4-8 (current school year). Elementary and Junior High School Music Specialists and community choir conductors are invited to select their finest young singers to participate. Teachers/instructors must be members of OMEA or OCDA to recommend students for this ensemble.
A helpful letter for teachers can be
downloaded here
. Please use the
Parent Nomination Form
to send a letter home to inform parents of their child's nomination and the information they need to provide.
If you have questions concerning any aspect of the Children's Honor Choir please contact the Honor Choir Chair at
ocdachc@gmail.com
.