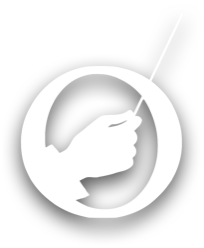 It is OCDA's position that when the ensemble achieves success, via the director, the program will grow in prestige and importance within the school's curriculum base, the community, and ultimately create quality choral performances for consumers and participants. Although our program targets elementary and secondary school choirs, we hope to expand into other Repertoire & Standards areas of OCDA, such as Worship, Community and University.
This program focuses on the musical challenges within the rehearsal environment. Although other challenges --scheduling, administrative and environmental -- may exist, the goal is to improve choral artistry through support from experienced mentors.
If you wish to apply as a mentor or mentee,
please click here for the application
.
Frequently Asked Questions
Do I Have to Be a Member of ACDA to Participate in the Mentorship Program?
YES. In doing so, mentees reap the benefits of joining the OCDA network of professionals and receive a subscription to the American Choral Directors Journal providing them with a wealth of teaching, professional and academic information and resources.
How Long is the Program and When Does it Begin?
Once the OCDA regional chairperson pairs you with a mentor, the program schedule is determined by the mentor and the mentee. The process consists of preliminary meetings between the two, three visits by the mentor (spread at least one week apart), including observations and teaching, and a closing meeting to evaluate the program.
What Do the Mentor's Observations Consist Of?
For three observations, the mentor and mentee can construct their own rubric or one will be furnished upon request by the Mentorship Chair. At the end of the program, the mentor and mentee are asked to submit an essay evaluating the program to the Mentorship Chair addressing the outcomes of the program.
Does My Local School Administration Need to Approve My Participation?
It is recommended mentees secure the approval of their principal before beginning the program. Further, mentees may submit an Equivalent Activity Proposal to the LPDC for professional development credit for their IPDP. Your administration will appreciate you seeking the assistance of your state and national professional associations as well.